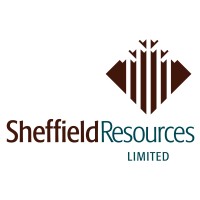 Sheffield Resources Limited uploaded a News Release
July 20, 2023
Follow
Quarterly Activities Report for the Period Ended 30 June 2023
Highlights:
Thunderbird Mineral Sands Project (Sheffield interest – 50%)
Site construction is over 90% complete.
Process plant construction activities are well advanced, with all major equipment including spirals, WHIMS, piping, and electrical components in place.
Operational readiness is progressing well with recruitment of key leadership personnel across all operational disciplines.
Waste mining contractor is mobilized to site and clearing and grubbing activities commenced ahead of initial waste mining.
Project remains on schedule and within budget of $484M AUD with first product shipment from Thunderbird on track for Q1 2024.
South Atlantic Project
Planning is underway for a drilling program of up to 10,000m, commencing late 2023.
Corporate
Cash balance was $24.4M AUD as of 30 June 2023 (unaudited).